This shelf is designed as a videoconference camera shelf that installs easily on the M Public Floorstand SD series.

This shelf includes a center slot for securing the videoconferencing camera, which is ideal for the M Public Floorstand SD where there is a greater chance of movement and /or possible damage to camera.

The shelf features four holes for securing the camera to the shelf with ease.


SPECIFICATION
M Public Floorstand Camera Holder SD
Suitable for:

M Public Floorstand SD

Article No:

7 350 022 737 587

Size in mm: (WxDxH)

available in a moment

Package dimensions:

78,4 x 26,4 x 13 cm

Adjustable height / Tilt:

Yes / No

Weight:

2 kg

Colour:

White

Max load:

5 kg

Warranty:

5 years
Quick facts
Suitable for: Public evironments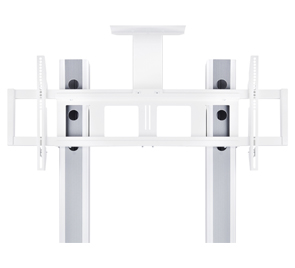 Click on the thumbnail for a larger image: